Boys Noize "XTC" (The Chemical Brothers Remix)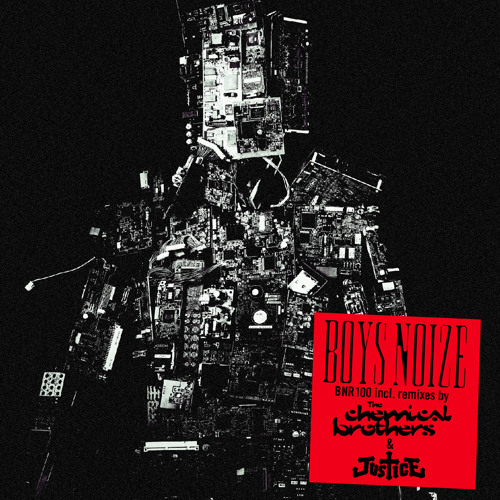 For their 100th release, Boys Noize get The Chemical Brothers to remix XTC from their recent album.
Big orchestral start before it goes all electro squelchy but with acid sounds that hark back to some of the Chems' early release, or even a bit of Empirion. This is good but not great.
Blurb: So proud to have Justice & The Chemical Brothers remixing my tracks "ICH R U" and "XTC" for the 100th release on my label Boysnoize Records. 
thank you all for the support! oi oi oi
BNR 100 is out March 18th incl. ltd. 12″Vinyl.
"XTC" is 
taken from my new album "Out Of The Black"
buy Itunes: itun.es/i6Dw9gJ
buy beatport: www.beatport.com/release/out-of-the-black/972163